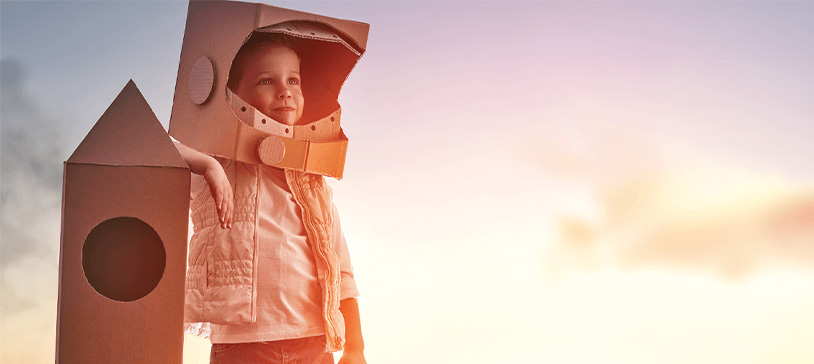 Emerging From The Pandemic Stronger Than Ever
We are proud to announce our new EnvisionED K-12 Advisory Board. This dynamic new group will help us keep our ear to the ground and provide us with direction as we continue to craft the kind of content that matters most to primary and secondary education professionals. We asked a few of them to share some insights on the current landscape and this is what they had to say.
What is top of mind for you right now?
John Thomas, Director of Business Operations, Edgewood City School District: To be honest, there are many things on my mind these days. It is difficult to pick just one.
Neil Gonterman, Production Services Supervisor, Jefferson County Public Schools Print Shop: That's true. For us, preparing for our summer season is probably at the top, as it is our busiest time of year planning for the coming school year.
Dianna Drew, Executive Director of Technical & Document Services, Grand Prairie ISD: For us, it is reopening of school in a "normal" setting. Our district will be 99% in person come August for the 2021-2022 school year. This year has taught us that we don't always have to print every single item and since all students have a mobile device now, I wonder what that will look like in the near future for our hardware fleet.
Gary Kerbow, Director of Purchasing, Carrollton-Farmers Branch ISD: We are focused on continuing to balance the need for purchasing supplies to combat the COVID pandemic without having a surplus of specific items that will go unused.
How has education changed permanently?

Drew: Nothing will ever be the same as it was before the pandemic. We learned we can do almost anything. We came up with new ways of teaching and learning. We did more with much less. I think the silver lining is everyone learned that we can do more digitally. Digital workflows are the way of the future and many of the naysayers have finally joined the band wagon of the digital wave.
Thomas: I agree. In my opinion, technology always seems to lag behind a bit, but it is really starting to play a much bigger role in education.
Kerbow: The delivery of online learning has now made its way as a permanent part of instruction and given us a solution to the shortage of education space, at least temporarily. This also provides an alternative to the traditional inclement weather days as remote instruction can be deployed and utilized in the event of weather issues.
Dr. Vincent Janney, Assistant Head of School for Academic Affairs/Head of Middle School, Houston Academy: Education has changed permanently due to the prevalence, power, availability and widespread use of technology. The teacher had to become proficient and flexible in the use of technology during educational transactions. The subject matter had to be reconsidered in many disciplines, with a higher emphasis placed upon the acquisition of discrete skills and capacities rather than bits of knowledge. The learner has been changed by the instant gratification afforded by the availability of information and potential distraction of technology literally at their fingertips. In addition, how learners communicate changed as a result of technology. Finally, the milieu—the environment and the moment in time in which education occurs—has changed with the incorporation of technology into many lessons and the prevalence of remote learning occurring throughout the educational system.
Gonterman: One way it has permanently changed for our schools is that there will be no more (or very few) snow days with the adaptation of Non-Traditional Instruction (NTI) and online schooling. It will help in some ways by allowing students to get counseling and tutoring who may not have the means to travel after hours.
What has been the biggest challenge throughout the pandemic?

Drew: At times, it's been difficult keeping up hope. It is so hard for our teachers since all of them are teaching in a dual platform, both in-person and remote. It is like working two jobs—twice the effort and commitment but without twice the pay. Our staff has been amazing and our leadership has continued to embody that we are all in this together and that there is normalcy coming. It will be a new normal, but it will be with us soon.
Keeping up with demand for services has been another challenge. Many of our students did not have devices so we printed and delivered curriculum packets to our elementary schools for parents to pick up. Then we added the non-core secondary lessons for those teachers that were not prepared for remote instruction.
Kerbow: Making sure the campuses have the right amount of Personal Protective Equipment (PPE) to make our students and staff feel safe. Getting students in the classroom still seems to be the best formula for learning. A 45% drop in in-person learning has affected the learning of those who elected remote learning as their preferred method for instruction.
Janney: Monitoring and maintaining the mental health of all individuals in the school community. Teachers had to adopt new methods of instruction. Students had to wear masks and learn from home. Many parents took on additional daily responsibilities for the education of their children. School administration had to make tough decisions regarding the educational program while ensuring the health and safety of everyone was the top priority. The reality of the pandemic has added considerable stress as we all work differently and, in many ways, harder than ever before.
A good educational environment is one in which students feel both engaged and connected. There should be a very real and present bond between a student and his peers, between a student and the faculty and staff members at a school, between a student and the content being covered and skills being honed. When peer relationships are authentic and pure, students become comfortable in their own skin while developing a generosity of spirit regarding any perceived or real differences between and among their classmates. When a student feels supported by a teacher, research indicates that educational experiences are more powerful and effective. When teachers teach students, rather than simply subjects, they are concerned about encouraging students to understand how to learn rather than what to learn. Students can sense this, and it matters. The curriculum being taught must be both useful and relevant to the students. It must teach them skills, invite careful deliberation and thought, and give them blueprints for success both in school and outside of school.
Gonterman: It really has been a challenge to stay connected with the customer and getting them to use our services. Since everything has moved online we see a large decrease in customers using our services. Now that the kids are back in the classroom—if only for a part of the week—we have seen our workload pick up a bit.
Thomas: I concur with everything said here. Remote learning has clearly changed things and makes things much more difficult to manage.

How do you foster a good educational environment for students?

Drew: Our teachers are the greatest. They are in constant contact with the students and parents. We have communications that go out in a variety of formats (Twitter, Facebook, website, emails, etc.) to keep folks in the know with what is going on in the districts. We have meals available for pick up seven days a week for breakfast and lunch, and weekend meals available on Friday from five locations so even our virtual students have nutritious fuel for their day.
Kerbow: As a business administrator, my interaction with students is rare, so it is important that we provide the necessary support to our campuses and other departments that have direct interaction with students.
Janney: A good environment for students is one in which a student feels safe and nurtured while simultaneously being challenged to grow. This happens most readily in locations where expectations are clearly established and consistently enforced. Honest and constructive feedback allows a student to comprehend exactly what they can do, but also gives insight into areas where growth is necessary. In these environments, students feel free to take intellectual risks, recognizing that such behavior allows them to explore and highlight who they truly are.
Thomas: Our commitment must be to ensure learning experiences that are engaging, meaningful and challenging for all of our students. That means that we must provide high quality learning environments that are safe and promote social acceptance. And we have to do this while we operate in a spirit of innovation.
Gonterman: In our shop, we make every attempt to provide the materials that students, teachers and support staff need to help make their worlds turn. By doing this we save schools and support staff both time and money. We save them time by doing the printing and finishing for them; with less time at a copier, they have more time to spend with students. We save them money by using high quality production equipment to meet their printing needs, keeping schools and administrative offices from overpaying for small office copiers.
How has the relationship with your partners and vendors changed?

Thomas: The bottom line is that we have less face-to-face contact and that makes relationship building harder.
Drew: Most of our vendors have really stepped up to the plate and gone above and beyond to help in any way they can. It is a little strange that we don't get to actually see them, since we have not opened our buildings to the public and are not having face-to-face meetings with vendors, but we stay in contact in other ways. Virtual meetings have really been the best method for keeping in touch.
Kerbow: Like us, vendors have had to re-tool their business approach to answering the needs of the day, which is moved to PPE and related supplies. Vendor interaction has shifted to producing or carrying a line of non-traditional supplies. The demand has been high and now the market is flooded with vendors offering PPE, remote learning platforms, and many webinar offers that can be physically seen. While some vendors still insist on making in-person visits, most districts still have entrance protocols that prevent this and have moved to phone and email contacting. Needless to say, it's much easier to ignore an email or phone call than an in-person visit, so vendors are still trying to find their way in making a successful contact that may lead to a sale.
Janney: At Houston Academy, we have attempted to embrace recent obstacles as opportunities. Our school financed technology training so that members of our faculty could receive their Google for Education Google Certified Educator Level 1 credentials. This enabled our community to deal with remote learning, both synchronously and asynchronously, in a relatively uniform manner using Google Classroom and its suite of tools, which was greatly appreciated by the students and the parents.
Gonterman: As with schools, we have had more vendor meetings online and less in-person. We are doing more leg work through email and phone calls as well. Hopefully, this will change, but virtual demos are just okay. They help us learn about new equipment and its potential use for us. In the purchasing process, however, I like to see a machine in person. I like to be able to see and feel the quality of the equipment and virtual demos just can't provide that.
What opportunities do you see emerging for you and your school?
Drew: I think we will continue to offer virtual learning on a limited basis. There has always been a need for those kids who choose to homeschool but who still may want to attend advanced courses. Now, they can jump on a virtual session and be in the classroom. I think we will be able to offer courses that traditionally did not have enough interest to host an in-person class. There may not be enough students in a single school for a full class of say, German, but there could be enough across the county for a class.
Kerbow: Having campuses about half occupied due to the pandemic provides an opportunity to do some much needed maintenance. As remote learning instruction becomes more refined, I see some districts moving to offer this as a permanent solution to those students who prefer remote learning and actually excel in this instructional environment. This would also prepare teachers to adapt to remote learning and to become experts in utilizing the tools that are continuing to be developed for this style of teaching.
Janney: As an independent school, we must consider whether or not offering a synchronous or asynchronous remote learning option for students would fit with our school's mission. This would serve to make enrollment in a highly regarded college preparatory independent school a possibility for some students who, for geographic or other reasons, might not otherwise have such a choice. We would have to determine if these virtual students would be able to participate in our school's athletic, performing arts, and/or extracurricular program. This is certainly an opportunity that we have not considered in the past, but now that we see the potential and have already overcome some of the challenges such a system presents, it is worth careful deliberation.
Gonterman: We will be able to attend meetings and contact clients face to face even when someone is traveling or can't physically make it. I believe it can help us connect with a larger client base. It also has helped us become more environmentally conscious as our team moves more toward a paperless office. We realized by moving to online ordering, the client had already done the data entry and we have no need for stacks of written orders floating around waiting to be lost.
Thomas: Things are clearly ripe for more entrepreneurial learning.