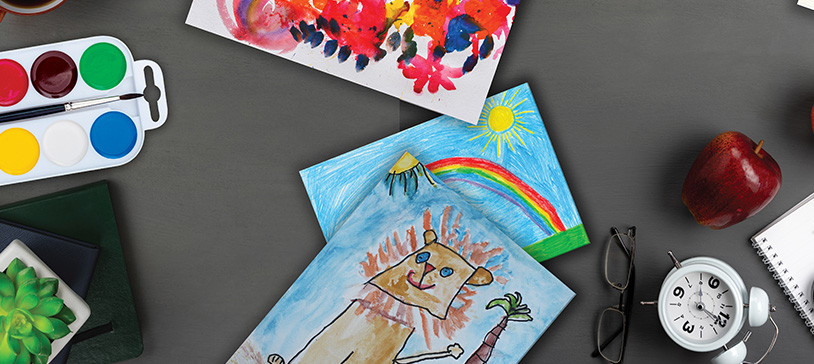 Enhancing the components of your school
In his highly acclaimed book, "Leadership Jazz: The Essential Elements of a Great Leader," Max De Pree put forth the blueprint for what many have called "wisdom in action." Filled with introspective stories from his time as chairman of Herman Miller and the scores of people he met along the way, "Leadership Jazz" follows a series of tenets that leaders on any level can follow to the letter. Brett Provenzano is one of those who has found this wisdom intoxicating. As the superintendent for Fairport Central School District, a K-12 district that serves a residential community in Perinton, just southeast of metropolitan Rochester, New York, Provenzano is still taken by how much De Pree's book reflects on the arc of leadership.
Provenzano says the lessons in "Leadership Jazz" are a mirror of the actions that every superintendent must take every day: holding people accountable and giving them space to reach their potential; seeing the needs of employees and those of the company as the same; inspiring change and innovation; and working effectively with creative people.
Since becoming superintendent at Fairport Central School District in 2015, Provenzano has been tasked with trying to keep his teachers and students in step with a constantly changing educational and cultural landscape. His background has helped lead the way. Provenzano began his educational career as a social studies teacher, also serving as a coach in a variety of sports, including football, softball and basketball. From there, he was an assistant principal for three years before coming to Fairport in 2005 as principal of Johanna Perrin Middle School, where he served before becoming the assistant superintendent for instruction.
"You have to look at yourself as a conductor," Provenzano says. "You are constantly conducting and orchestrating and supporting people. You are trying to put people in the best possible positions to succeed, helping align their visions with the school's mission. If you try to do it all by yourself, you lose. The goal is to tap into the needs and passions of those around. It is about knowing when to bring somebody forward and when to hold them back. The more harmonious the better, like a conductor."
What Provenzano referenced—the conductor leading a symphony of educational architects—rests at the heart of what today's K-12 superintendents face in their missions to enhance their schools and support the staff who lead the way.
Terence Meehan, superintendent at Neshannock Township School District in Lawrence County, Pennsylvania, which sits about an hour outside of Pittsburgh, says that pulling all the elements of what can be an all-consuming role into a working concerto is key. "What we do encompasses [many] things. It is critical that a superintendent has the ability to multi-task and delegate with trust that those on the administrative team can share responsibilities with direct and open lines of communication. There is no way we can operate in isolation or individually. It requires a strong team, which is established and maintained by ongoing effective and inclusive communication."
In most cases, that means maintaining a flexible schedule, which allows time to address the sometimes chaotic pace of today's changing school districts. "Things happen daily to alter our focus and attention, so we must be prepared to adjust as we go," Meehan says.
In the truest sense of building and maintaining an agenda, superintendents say that before improvements can be made, you must get support from stakeholders within each group impacted by the improvement area. If all are on the same page, working together, change can occur and improvement can be realized. "It does take time and the ability to adjust as you move forward," Meehan says. "School systems do improve, but it requires focused leadership of those impacted."
Does the perfect model exist?
If you could get K-12 superintendents across the country to agree on one thing, it would be that building the perfect school model is a tricky endeavor. Since no single school system is completely perfect, the goal they all have in common is to promote high quality student learning while empowering teachers and staff to provide rigorous learning opportunities.
Brad Maxwell, superintendent of the Leonard Independent School District (LISD) in Leonard, Texas, says that collaboration and community engagement are high on the list in what could be viewed as a perfect school model. "Superintendents must actively listen to the stakeholders and communicate the mission and vision of the district in a perfect model school in order to keep everyone moving in the right direction," he says.
And while building the perfect school model seems like the perfect solution, there are far too many components in any given district that must exist. "First and foremost, this model encompasses areas such as academically high-performing campuses, safe and secure facilities, high quality instruction, 21st Century digital and media resources for students and staff, community involvement, and enhanced career and technology pathways, just to name a few," Maxwell says.
For example, LISD is working to provide its learners with the tools needed to succeed in school and life. A major area of focus is to enhance its college, career and military readiness pathways for Leonard students. While LISD is a smaller school district—865 total students PK-12—administrators want their students to have similar or even better educational opportunities as other students are receiving in larger districts down the road.
One of the areas in which this can happen is the enhancement of digital technology. "Our district is continuing to work to bring additional technology resources into the classroom to help students advance in today's technology driven world," Maxwell says. "Kids are using all kinds of digital media resources from laptops to Chromebooks, to iPads, to cellphones, to interactive software, and much more. Our classrooms are equipped with interactive whiteboards, projectors, document cameras and other key technology pieces to help educators and students alike. We will continue to plan and budget for life in the digital age as we move forward."
The Neshannock School District also is expanding its technological acumen. Meehan says it is currently on its way to being a 1:1 school district through the use of Chromebooks in Grades 4-12. Along with this, it is evolving its secondary electives to focus on digital media, video production and technology integration into the arts. This year, each student is required to complete a course in Video Production/Editing. This semester-long course will provide students the skills to use digital media effectively throughout the curriculum and into higher education and the workplace.
"It is critical for improvement to occur that first a determination be made of what needs to improve and what is working effectively," Meehan says. "This is the first step. If everyone is focused on the same goal and working together, change can occur and improvement can be realized. It takes time and the ability to adjust as you move forward. School systems do improve; it requires focused leadership with the following of those impacted."
Like a conductor leading a symphony.