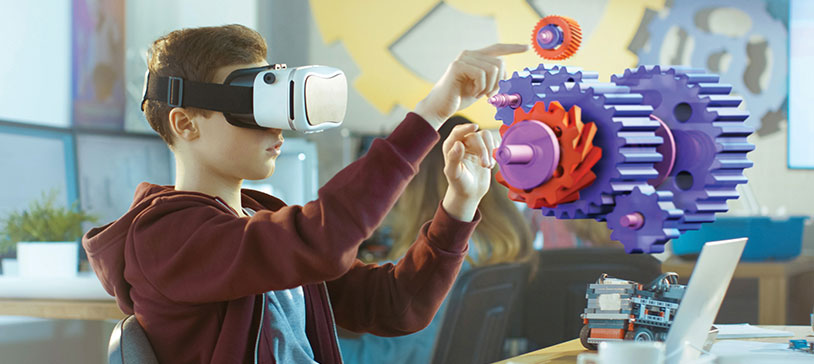 How digital is changing the way STEAM is taught
As STEAM's popularity continues, so do the investments in K-12 education and classroom technology. According to HolonIQ, a global intelligence platform for education, education is a $6 trillion industry, which is expected to grow to $8 trillion by 2025. The reason: STEAM (Science, Technology, Engineering, Arts and Mathematics) is helping create workforce readiness. Read on to find some ways that technology is changing the way STEAM is being taught.
Show, don't tell — The solar system. A beating heart. What once could only be described through textbooks is now being vividly shown through augmented reality (AR) and virtual reality (VR).
Access — Due to the internet, more information than ever is available at our fingertips. And thanks to digital, that information is constantly being updated.
Hands-on — Digitally-charged activities provide interactive and engaging ways for students to learn.
Different skill set — The integration of STEAM activities challenges students in different ways than lectures, and enriches problem solving, communication and collaboration.
Personalized learning — Advances in technology have brought new ways of teaching. This helps educators fine-tune their teaching and individualize instruction.
Growing — STEAM was introduced in the '80s to put emphasis on science, technology, arts and math. Its rising importance continues to help educators work together toward improving in those areas.