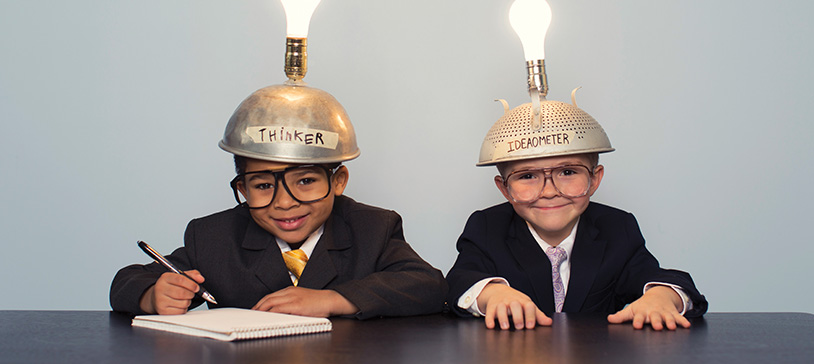 Ideas for managing the new learning landscape
Cathy Beck, Ed.D, calls them the most dangerous words on the K-12 landscape: "That's the way we've always done it." Today, as Director of Schools for the Cheatham County School District in Ashland City, Tennessee, Dr. Beck has a front row seat to an education landscape that, while changing in some respects, still has much work to do. And, as most K-12 thought leaders will agree, sticking to that old way of thinking is not the right path forward.
 
For the past 30 years, Dr. Beck has been pushing the boundaries on what educators expect of K-12 practices. In Colorado, where she served as a dean of students, and principal of a high school and an International Baccalaureate Dual Language elementary school, her programs were always ahead of the curve. Among the many accolades she won, her middle and high schools achieved the "Governor's Award for Exemplary Academic Growth" six years in a row.
 
Fast-forward to today, and the Cheatham County Schools recently were awarded a grant by the Tennessee Department of Education for an Innovative High School Models program. Chosen along with 20 others, Cheatham County received funding provided through the federal Elementary and Secondary School Emergency Relief Fund (ESSER). The grant is designed to cultivate local community partnerships that encourage student readiness and prepare high schoolers for jobs and careers within their communities.
 
"I think you have to think in a visionary manner," Dr. Beck says. "You have to really continue to educate yourself on the trends out there. It means being willing to make the kind of adjustments necessary to keep your program in step, staying in constant communication with industry partners. The end result is that each child must have the resources they need to succeed."
Another aspect of broadening the scope of today's K-12 learning environment requires re-examining the options students have in front of them. In the old way of thinking, students were told that having a four-year degree was imperative for success. But those days are changing.
 
For example, the Cheatham County School District is working with the Tennessee College of Applied Technology Nashville, Cheatham County Economic and Community Development Board, Cheatham County industries, A.O. Smith and Nashville Fabrication on an automotive and welding pipeline program. Two Career and Technical Education (CTE) programs of study include Auto Maintenance and Advanced Manufacturing (Welding), both of which are housed and offered at Cheatham County Central High School over the next two years.
 
"Going to a four-year university was what was addressed as the need for all of our students," Dr. Beck says. "But that doesn't always make sense. We very much need people with trade skills. And it is a great way to make a living. Providing programming that gives students options to set their career pathways when they leave high school is imperative. It is the best practice to ensure we're meeting the needs of all our students."
 
Several states have similar programs. Just recently, the Construction Education Foundation of Georgia (CEFGA) expanded its work beyond the state by enhancing its services and changing its name to "Construction Ready." The organization, created nearly 30 years ago to build opportunities for Georgians in construction and the skilled trades, works to close the skilled workforce gap impacting the industry nationwide. The change comes as the organization launches new programs in Jacksonville, Florida.
 
Construction Ready President and CEO Scott Shelar says the group is committed to working with high school students, parents, employers, teachers, counselors and partners to strengthen the youth workforce and address the immediate needs of the skilled labor market. "For those looking for a career in our industry, we'll show them the great paying career pathways that exist, the opportunity to secure professional credentials, and to learn real-world skills that will always be in demand. Add to that the chance for a stable career, no student loan debt, and the experience to succeed and grow at your company."
 
Construction Ready focuses on two primary groups, the K-12 audience and adult training programs. For K-12, the program works with more than 180 skilled trade construction and metals programs to produce graduates who are ready to work. Working with state Departments of Education, employers, trade associations and philanthropic organizations, the group seeks to elevate and expand its skilled trade programs in public school systems and empower students to build and create from elementary through high school.
Not always what you get
Andrew Jackson, Ed.D, believes that too many people hold an incorrect perception of how today's schools truly operate. From the outside looking in, because a school may look like it did when they attended, they think everything is the same. But if you ask Dr. Jackson to break down the inner workings of how today's schools are run, he will tell you that much has changed—significantly even. 
 
"In short, we are coping well and innovating quickly," says Dr. Jackson, Superintendent of the Sunman-Dearborn Community School Corporation in St. Leon, Indiana. "Schools are agile and adapt well. Innovations in things like technology have made education more relevant and have increased engagement. It has also increased parent involvement and oversight."
"Schools are agile and adapt well. Innovations in things like technology have made education more relevant and have increased engagement." — Andrew Jackson, Superintendent, Sunman-Dearborn Community School Corp.
 
Located in the southeastern corner of the state, the Sunman-Dearborn School Corporation is best described as a bedroom community for the Greater Cincinnati Area. Over the years, Sunman-Dearborn has earned a reputation as one of the state's finest school systems, offering a challenging curriculum marked by an outstanding record of innovation and a state-of-the-art performing arts center.
 
In addition, in states like Indiana, pre-K has grabbed the attention and support of community and corporate leaders, who view it as an economic development strategy. By offering working parents the benefit of pre-K programs, it helps better prepare their children for the future workforce. "Across the state, several pre-schools have started," Dr. Jackson says. "We started a preschool for three-year-old and four-year-old students this past year and it reached capacity quickly."
 
Programs like that are ones that Dr. Jackson says will continue to benefit the K-12 landscape. For example, during the height of the pandemic in 2020, Sunman-Dearborn created the Sunman-Dearborn Online Academy, which continued through this past school year. Now, as we move from pandemic to endemic, parents want their kids back in school. Right now, the Academy has seen a small increase in online programming interest, but not to the level predicted a few years ago.
 
Still, the pivot into alternative programming is one that Dr. Jackson believes K-12 should get more credit for. "It is almost impossible to stay ahead of the curve, but a school should focus on being flexible and agile to change quickly when warranted. That is what we (and others) were able to do."
 
As the educational world forges ahead, educators will continue to gain innovative and groundbreaking perspectives on how schools can cope with training the new generation of leaders.