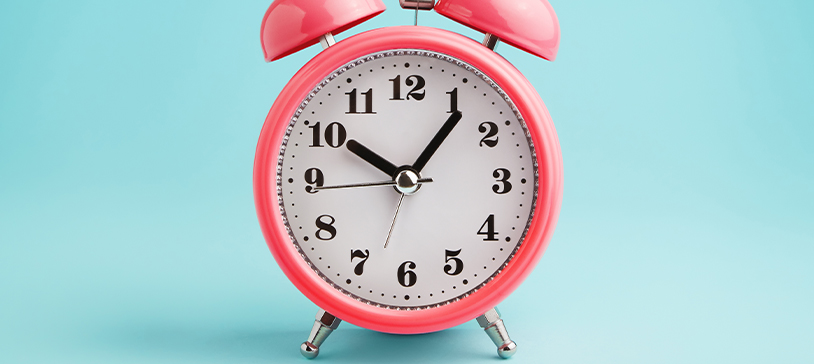 Major change requires processes that can last
Jeremy Qualls had an idea. As Executive Director of Williamson County Schools' Entrepreneurship and Innovation Center (EIC), he approached the Tennessee Titans about an opportunity that would mutually benefit both parties. Qualls joined forces with the Titans' Executive Creative Director Surf Melendez on a plan that would enable students from the Franklin, Tennessee, high school to create event, engagement and social media ideas for the team's home game against the Jacksonville Jaguars this past December.
The program—and experience—is a critical part of the school's EIC program, which combines classroom experience with the real world applications for 180 10-12th graders from 10 high schools. With nearly 40 different study programs, EIC encourages students to take advantage of and explore their individual strengths and how those may align with a rewarding career. Students spend 80% of their class time working on developing their own businesses and 20% of the semester working on other projects.
In addition, the Williamson County School District started a middle school EIC program in the eighth grade at three locations, with two more schools slated for next year, as well as fifth grade placement. "K-12 is going to be a startup ecosystem that will be unlike anything, anywhere," Qualls says. "Disruptive in an educational sense. The premise is that the mentoring process will start with the high school kids getting mentored from the 50-plus business owners currently plugged in to the program. Those high schoolers then will serve as mentors for the eighth graders, and those students will help mentor the fifth graders."
The innovative approach taken by Williamson County is the living embodiment of the change many thought leaders believe is needed in today's K-12 landscape. The entrepreneurial approach and the fact that it is embedded across all of the district's study programs is the mark of true innovation. The back side of the process is students pitching for spaces at locations across the area hoping they can launch their businesses with actual capital behind them.
"If we are not offering real world opportunities then we are not preparing students, and in my opinion, that would be malpractice," Qualls says. "In our case, entrepreneurship embedded within any program of study is a must. It gives students the skill set to sell themselves and organically develop soft skills and marketing aspects that can be applicable in any program of study. Education tends to move at glacial speed in a TikTok world. Traditional settings and programs tend to lose students' interest faster than ever. Disrupting programs evolve not annually, but daily. This is important as it mimics real-world scenarios."
Why changing for the sake of change matters
In an educational landscape that was changing even before a global pandemic forced the strategies to accelerate, thought leaders, administrative staff and stakeholders everywhere saw the value in disrupting the process. Doing it, however, was a slow churn.
Jeffrey Matty, Superintendent for the Wilmington Area School District in New Wilmington, Pennsylvania, believes that the pandemic, for example, continues to usher in new ways of thinking that may have taken awhile to take hold. "The challenge is the need for modernization while keeping traditional arts and humanities. Online meetings with parents and outside vendors will continue. Also, the tech we are using now when students are unable to be present has become viable. Students need to learn what they need to do as well as how they may need to change."
Matty also has been around long enough to know that any change does come with great pushback. "The future will be personalized for every school, so political debate is needed. There also must be more of a practice mindset that provides teachers with opportunities for innovation. Take traditional homework—that needs to become more project-based once the basics are taught."
Embracing change in what has been a tenured traditional landscape will perhaps be the biggest change of all. The process of change, while needed, can be overwhelming and cumbersome for educators that have been in the business for an extended period of time.
"Change requires energy, effort and processes that are not always easy," Qualls says. "But in order for disruption to happen, evolution is a must. Everyone must be willing to fail forward. By failing forward, lessons are learned. In order for educators to have the confidence to fail forward, there must be a collaborative and supportive culture driven by relationships, not egos. Evolution, i.e., improvement, only truly happens when the team collaboratively puts the needs of the individuals they serve over their own."
In the playbook of change that happens in every industry, at varying times, it is up to leaders to have faith in those they serve—to foster a team-first culture and embrace autonomy versus micromanaging. Empowering teachers and staff to be decision-makers in the process will lead to a greater and faster paradigm shift.
If you need an example, the success of the Williamson County/Tennessee Titan partnership could serve as the shining star. In his pitch, Qualls was adamant that EIC did not want the venture to be one where the students just followed around the Titan's creative team. His vision, as is the vision of the program, is that what the students do is real. In the end, the students in the EIC program ended up helping create the programming and the ideas for the content throughout that whole game day week, as well as on game day. "The future of school will need to transcend a 'brick and mortar'-styled system," Qualls says. "Hours need to be flexible and programs can now be taught remotely to students and schools that have never had access. A more collegiate-styled campus where students can pick and choose their programming coupled with experiential learning opportunities that don't say 'Why?' but instead ask 'Why not?'"