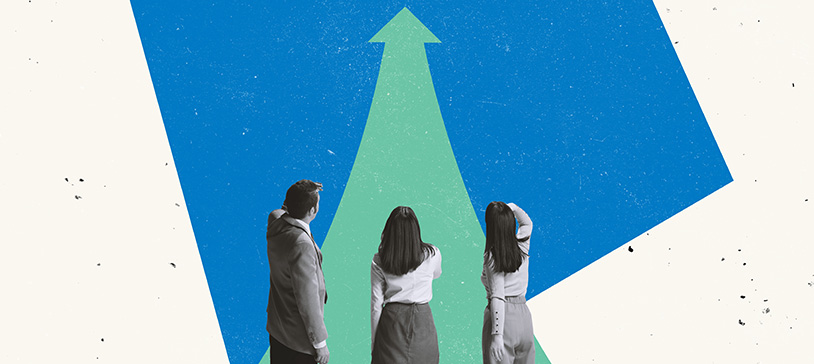 Leaders are Up to the Challenge
The Canon Solutions America K-12 Advisory Board has become an amazing sounding board. The rapid advancement of technology has far outpaced many school leaders' ability to adapt gracefully to the changes it brings. Despite heavy burdens, they not only share the challenges and angst they live with but also their unbridled enthusiasm for the future.
In our most recent meeting, the group talked about willfully embracing a future that our children will navigate in a vastly different manner than we did. As educational institution leaders, they grapple with the question of how to embrace new technologies within all processes of their business while preparing students for what looks like a fairly ambiguous future.
Their hopefulness should inspire us all to confront the uncertainty before us. To thrive in this rapidly evolving landscape, we must adopt an agile mindset and approach within our education systems and corresponding operations. The traditional industrial-era model no longer equips us to compete with other countries. Instead, we must prioritize agile learning, credentialing, and individual growth within a global workforce.
Dr. Vincent Janney, Head of School at Houston Academy, told us, "Education has permanently changed due to the prevalence, power, availability, and widespread use of technology. Teachers have had to become proficient and flexible in the use of technology during educational transactions. Subject matter has to be reconsidered in many disciplines, with a higher emphasis placed upon the acquisition of discrete skills and capacities rather than bits of knowledge."
The times may be nerve-racking, but it's leaders like Janney who provide an example of hope. Clearly, to meet the challenges of the future, we must update our education models to incorporate technology and artificial intelligence (AI). By integrating technology seamlessly into our operations, we may be able to empower a new level of learning for students, staff, and administration. In other words, humans require constant growth for enriched lives. The explosion of AI and other technologies may just afford us all the chance to grow.
Dianna Drew reminded us that the pandemic changed everything and provided the muscles for us to tackle whatever comes our way. She says, "We learned we can do almost anything. We came up with new ways of teaching and learning. We did more with much less. I think the silver lining is everyone learned that we can do more digitally. Digital workflows are the way of the future, and many of the naysayers have finally joined the bandwagon of the digital wave."
As we navigate the uncharted territory of the future, it is crucial for education systems to embrace technological advancements and cultivate our new agile learners. By integrating technology and AI while focusing on critical thinking and deep understanding, we equip students with the skills necessary for success in a rapidly changing world. But we also provide a backdrop for the staff to discover new horizons as well.
We have seen that the student has been changed by the instant gratification through the availability of information at their fingertips. In addition, the way we communicate has changed as a result of technology. We have digested it all and moved forward. It simply takes a willful dedication to serve the next generation. And thankfully, we have leaders with the guts to do it.
---
Sidebar: Talking Points for CSA K-12 Advisory Board
The Challenge of DEI and Sustainability: It is crucial for K-12 procurement to prioritize diversity, equity, and inclusion. Education stakeholders must assess whether vendors' products and services align with these values.
Doing More with Less—Staffing Constraints: School districts often face staffing challenges, forcing them to accomplish more with limited resources.
Embracing AI: The rise of AI in education has brought both opportunities and challenges (see above).
Looking to the Future of Education: Procurement decisions should be forward-thinking, taking into account the evolving needs of students, educators, and the education system as a whole.